When you ask Siri to play you a song or some music, it will now ask you which app you want to play it on. Additionally, you can set Siri to always play all the music to a third-party app that you pin as the default. Yes, it was not a thing you'd find on iOS before, but with iOS 14 things are getting there.
It is not a doubt that Apple Music competitors were always fighting the issue of Apple prioritizing its own services above third-party ones. The latest update will let you play your music from wherever you want.
How the new Siri feature works
You need to ensure that your iPhone is running the newest iOS 14.5 update. Otherwise, install the software update on the iPhone for the feature to work. Once done, launch Siri.
Then, ask Siri to play some music, like "Hey Siri, play song xyz." Siri will listen to your voice command and it will show up a list of a lot of music streaming apps that are currently installed on your iPhone.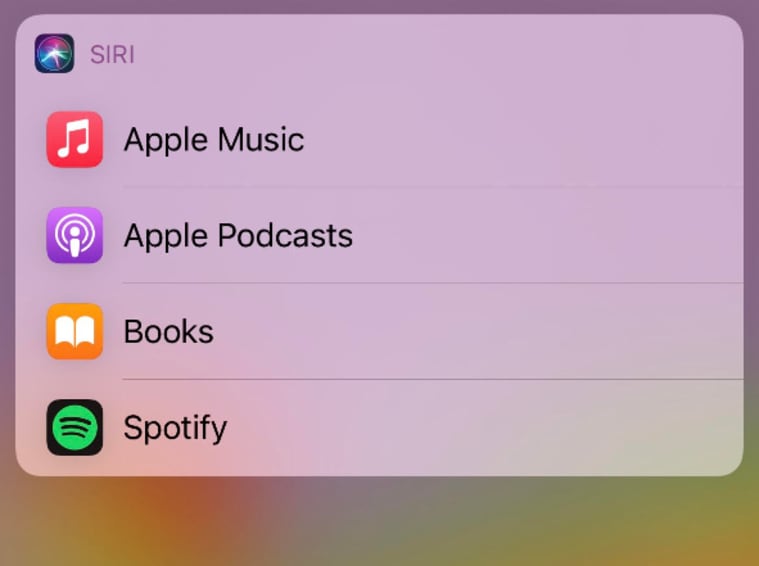 If you ask Siri to play a song for the first time, the voice assistant will ask you which music streaming service you would like to use. Tap the app you would like to use.
Siri will now play the music from the preferred music app. Moving forward, whenever you ask Siri to play a song, the music will be played from the app chosen. It will no longer automatically open the Apple Music app like it used to before.
With iOS 14, Apple began offering users to select default third-party mail and browser apps. As long as you have the OS installed on your phone, you don't have to worry about having Chrome or Gmail as secondary apps. In case you missed it, Google already updated Chrome on iOS so that those that have installed the new OS can set the browser as a default.
Read About: How to set Chrome as your default browser on iOS 14